Rendezvous of Abstract Fluctuation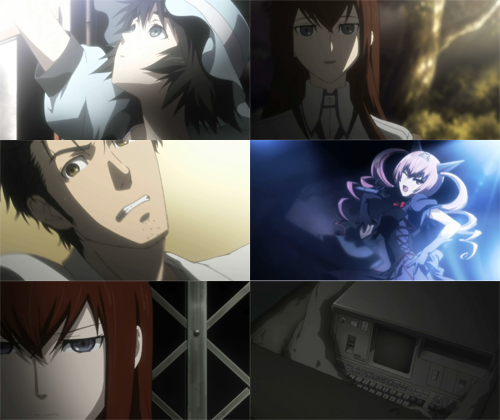 Alex: So, Christina has daddy problems and is actually 18. I didn't expect that. Her, of all people to have daddy issues. Sadly, it looks like they're focused on a mad pursuit of science. A bit like Okarin. Who's focus has shifted into obtaining an IBM5100 in order to crack the code he obtained last week and become one step closer to saving the world, whilst bickering and making friends with Christina.
I never noticed, but they did a good job on Christina. She's got the good elements of a tsundere typed character, but they're done so well and so in balance with the rest of her that it seems to just…fit her. Now, I must be off to find Mayuri's cries of "Doo-da-doo" in a .wav format for my phone.
Also, i'm busy this week so all other posts  delayed. Sorry 'bout that.