Nothing Ventured, Nothing Won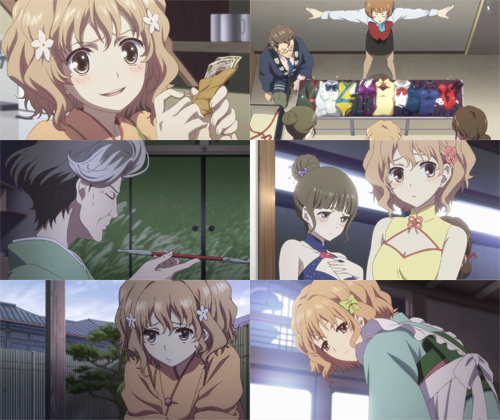 Alex: And Iroha officially nailed how to use atmosphere perfectly. Everything, all the little things here made yet another really heartwarming and charming episode to watch. Be it Ohana getting her first paycheck, or the consultant who dropped by to make Kissuiso a more popular place, hell, even Ohana finding out that she's more like her mother than she'll notice was done with such…grace and style it was hard not to fall in love with the series all over again.
Even though the drama has seemed to have taken a back seat now, since we've had much more focus on the characters and the daily life of working at Kissuiso Hot Springs, I don't miss the drama. Ohana is such a delightful character, and she really makes the screen come alive. The main area of interest for me from this episode is…well, two things actually.
1 – Tohru x Ohana?
2 – Is the overlying plot of the series going to be about making the hot springs more popular? It seems really dull to type it down, but if you've seen even one episode of this series, you'd know why such a thing seems like it would be really interesting and engaging.
The one complaint I do have is that i'd like to see more of the Grandmother rather than having her sit around all day, off the cameras. She's been painted as such a colourful character that i'd love to see her take the spotlight, even if it's just for a single episode.