Xenoblade gained quite a bit of online fame during one Project Rainfall, where fans of the franchise did all that they could to bring the games to a shore outside of Japan. And for once, Nintendo of Europe listened. They brought the first game, Xenoblade Chronicles, to Europe, with the promise in America that if it sold well, they'd release it over there. And man, did it sell well. I had so much trouble tracking down a copy of this game that I was even seeing some people selling sealed copies for double the RRP. I didnt think that any game could be worth that, but when I was lucky enough to stumble across the last copy from a fresh batch in my local game , I got to see why people would pay a small fortune for it.
It's actually rather ironic, when you think about it. One of the last games on the Wii is what myself and the majority of the gaming community regards as one of the best, even beating FF13 in terms of a JRPG. So, this is my review on the game which took me 100 hours to complete the main story(!), pushes the Wii's graphics to the maximum and is generally the best game to grace the console.
Yes, the main character is an orphan who is the only person who can save the world thanks to a mystical power. Yes, he has a childhood friend who's in love with him. Yes, there is a slightly tsundere character, a trusty adult, a wacky best friend, and a magical animal who will join you. Xenoblade takes so many cliches that it stops being a cliche and just becomes a jumble of overused ideas which slowly evolve into a jumble of brilliant ideas, with characters having fully fledged backstories, developments and genuine motivations to all take the characters through the story.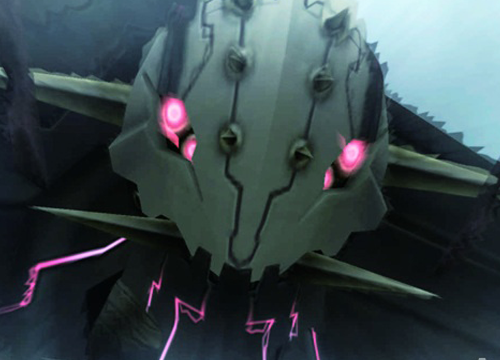 Then again, that can be said for almost any modern JRPG, because it's become a standard to have loveable characters so you can release figures and artbooks of them later in the marketing world.It looks good. It plays good. But does it fall into the trap of being nothing but an endless corridor?  It doesn't. The world of Xenoblade is vast and huge, and you can literally spend hours just wondering around, finding hidden treasures, secret locations or stronger monsters to train on.If you spot a landmark off in the distance, chances are that you'll be able to go there sooner or later, even if it is slightly off the beaten track.
As i've made pretty obvious, any fan of Role Playing Games should pick a copy of Xenoblade up. Great voice acting, wonderful graphics and gorgeous locations, with amazingly fun gameplay to match. But, my complaints to this game do drag it down slightly in terms of how I feel about it. But since they're slightly spoilerish, skip them if yo don't want anything from the game spoiling.
The game goes on for a long time. A verryyyyy long time. 80ish hours if you're doing a proper playthrough. However, it…starts to kick its feet a little at the 60-70 mark. It drags, and needless grinding rears its ugly head. The ending to any game should be a spectacular event, but this one…just isn't. It's like it feels the need to change genres at the last minute, and it just doesn't work. This especially applies to a certain character whose name begins with A and follows with L-V and ends with S, so  it leaves you with a less than brilliant taste in your mouth after finishing it, sadly. And then almost like it wants to rub salt into your wound, it offers a New Game+ mode..but tells you that you've got to keep your Level 99 rank and start fighting Level 1 enemies again. Yeah…no thanks. Getting 100% on the game will probably mean two playthroughs, and when the New Game+ option is just really annoying, you're slightly peeved off.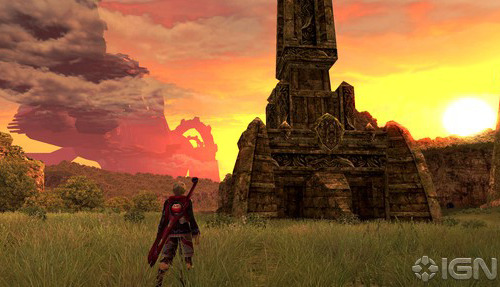 One final complaint I have is with the Main Character. Each character gets a rather large set of Skills, which all do different things on the battlefield, and some rather enjoyable Mix and Matching ensures, especially when you're trying to pick your characters. So when the main character only brings along 8 skills which all slot onto the screen, in contrast to the 16 and even 19 that the other characters possess, it all feels rather…flat.I know he has those Monado arts, but I don't count them considering you need to fill the gauge before using them.
It's a shame, really. Those tiny little nitpicks bring the game from a perfect score down to a comfortable 9, and you're left wondering just how awesome it could have been if those last 20 hours hadn't dragged and gotten stale and old.
Score: 9/10