To you; From Bygone Days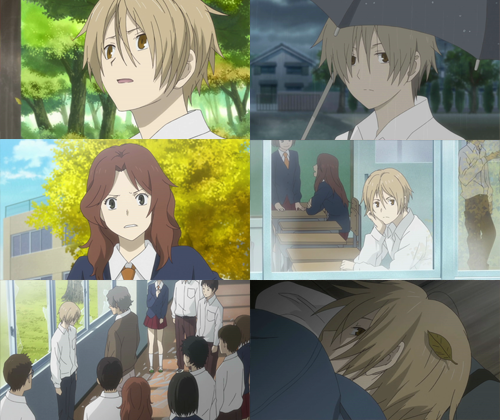 Alex: My reaction at the start of the episode was something along the lines of "OMG, really?!"It's the episode I always wanted to see. Flashback episode of what could be known as "dark Natsume", from back when he transfers into a middle school before meeting any friends, Nyanko or any nice family members.
It was dark and even upsetting in some points, mostly due to how brilliantly it portrayed Natsume's persecution from all the humans he met and how he doesn't understand the youkai yet, and well…how everyone 'hates' him.
In other words, a pretty perfect episode in terms of Natsume Yuujinchou, and another amazing instalment into this fourth series. I want more of the younger Natsume, damnitttt @_@